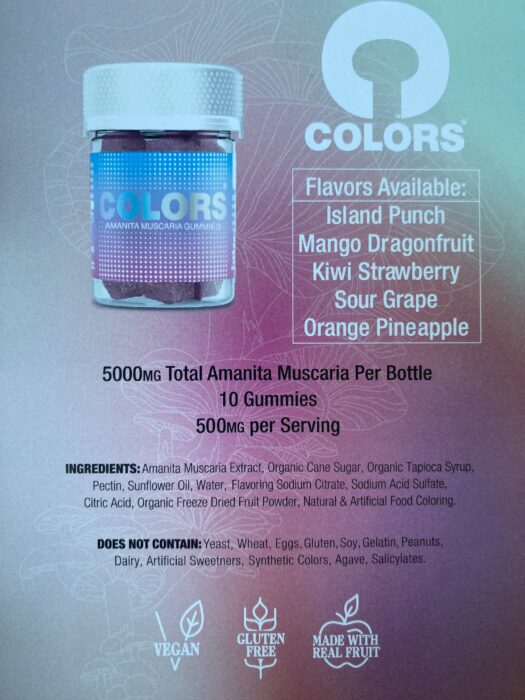 NEW!! Amanita Muscaria Gummies
Same great taste and the quality you trust with COLORS gummies now made with organic Amanita Muscaria mushroom extract. Amanita gummies work differently than our standard mushroom gummy, DO NOT expect psychedelic like effects.
Muscimol, the active ingredient in Amanita works on the GABA receptors in the to bring on feelings of relaxation, calmness and ~ sedation. We infuse each Gummy with a mild 3 mg dose of Delta-9 THC to create an extraordinary synergistic effect between the two compounds. These gummies are great for helping you unwind after a long, stressful day or in helping reduce your anxiety.
Delta-9 THC is legal in all 50 states